Shopify Product LTV: A Comprehensive Guide
A very common mistake made by many brands is trying to attract new customers by promoting the bestseller. In fact, most define the bestseller solely in terms of revenue or number of sales. Is this the case for you?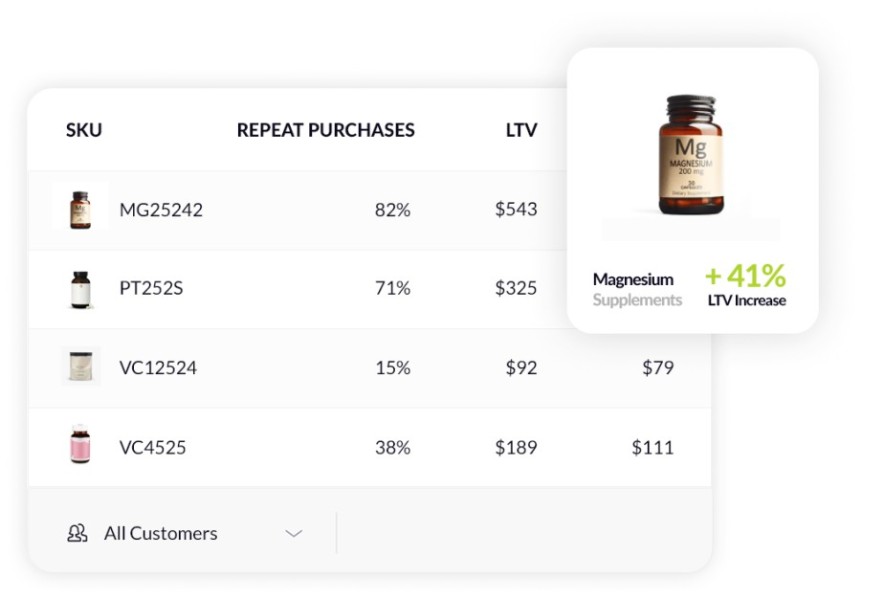 This error is further maximized by the one-dimensional tracking and reporting of advertising platforms. You've probably already noticed that Facebook, Instagram, TikTok and Google ads tend to allocate large portions of the budget to individual products (even if you have a large product catalog). These are usually only the products that attract customers at the lowest price (lowest CAC). Their quality is completely ignored. ROAS is also a useless metric for this.
A customer who costs $100 to acquire and places one order with an AOV of $200.
A customer who costs $150 to acquire and places 3 orders with an AOV of $150.
Of course, we would choose Customer 2 to ensure the long-term success of our brand and to get the most out of our marketing budget.
However, all marketing channels optimize by default only for Customer 1.
CAC, ROAS, you name it.... and perfect attribution doesn't help either.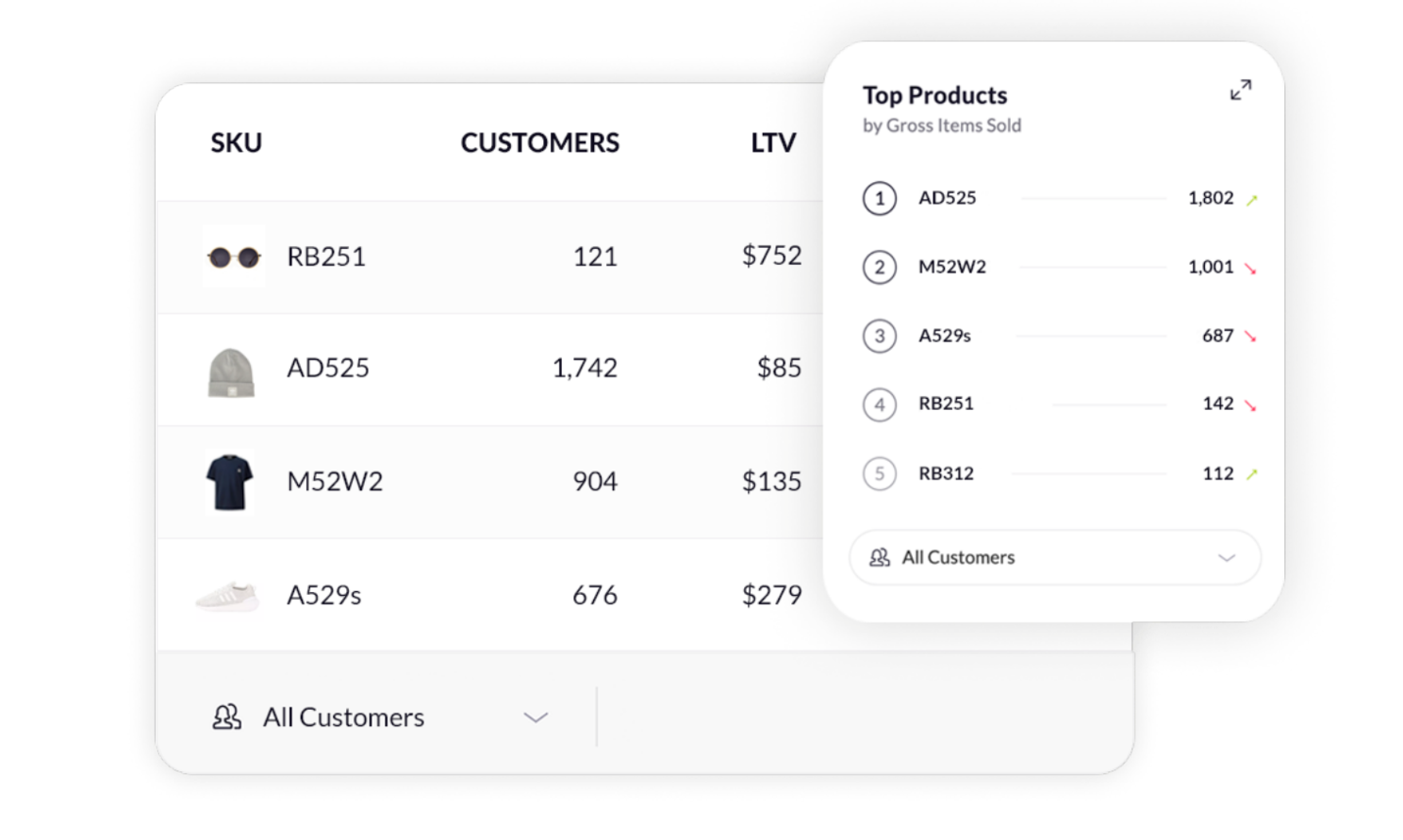 Let's take a look at three KPIs:
Product LTV ($): What is the lifetime value of customers who bought a specific product for the first time?
Share of orders leading to a follow-up (%): How many orders containing this product resulted in a follow-up purchase.
Share of orders leading to a follow-up incl. the same product (%): How many orders containing this product resulted in a repeat purchase of the same product. This metric is especially important for CPG brands such as cosmetics, food and beverage, where you want to create product loyalty.

Access to these KPIs gives you visibility into the true hidden champions in your product portfolio. These are the products you should promote most aggressively, because you know they drive high customer satisfaction even before the customer buys them.
However, the performance of poor products is also important. In the future, you should exclude them from advertising campaigns and place them less prominently in your store.
For significance, we recommend evaluating products with at least 100 customers to have sufficient data points.